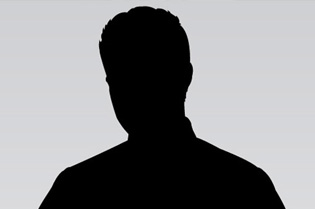 Download VCard
Steven H. Lavin received his J.D. from Loyola University School of Law in 1980 and his B.S. in Accountancy from the University of Illinois in 1977. He is a member of good standing of the Illinois Bar, the American Bar Association and the Chicago Bar Association. Other affiliations include membership in AIPAC and The Standard Club.
Steve devotes a significant portion of his professional time to advice, negotiation and completion of financing transactions, business acquisitions and dispositions, corporate structure and organizations.  Since 1980, Steve has represented lending institutions and borrowers in the negotiation and documentation of various credit arrangements, including revolving lines of credit, asset-based loans and loan participation agreements.  These include, but are not limited to, the structuring and completion of complex financial investment transactions, including domestic and cross-border loans, on behalf of domestic and foreign commercial real estate developments and manufacturing enterprises, asset and stock acquisitions and divestitures, reorganizations, financial restructuring and tax increment financing, real estate development projects, industrial development revenue bonds, all areas of general corporate work, including shareholder agreements, equipment leases, license agreements, distribution and sales representative agreements, manufacturing agreements and non-disclosure, non-competition, confidentiality and non-solicitation agreements.
Steve has an accounting and tax background which he utilizes to provide a full range of services to his clients in working in conjunction with tax counsel.
In addition to being President of Lavin & Gedville, P.C., through the years he has invested and played a role in several industries which have further expanded his ability to understand the needs and realities facing his clients in their respective businesses.
Steve previously served as Chairman of the Board and currently serves as a director of BLL Corp and Bank Leumi USA, subsidiaries of Bank Leumi Le Israel. Steve also serves as a director and Vice-Chairman of OSI Group LLC, a leading global provider of primary and value added further processed protein and other food products. In addition, he is a member of the Board of Directors for an offshore captive insurance company and of the Jewish Federation of Metropolitan Chicago. He is also a member of the American Israel Public Affairs Committee (AIPAC) and its Illinois Executive Council and National Council.